TWO university lecturers who stepped into the breach to work at the DGH during the coronavirus pandemic have spoken about their experiences.
Hazel Horobin is a Senior Lecturer in Physiotherapy and Lesley White is a Senior Lecturer in Clinical Practice.
Both worked full-time for the NHS before moving into academia at the University of Brighton, but returned to practice at Brighton's Royal Sussex County Hospital and Eastbourne District General Hospital to help out during the pandemic.
Both were seconded from the university and volunteered at the hospitals, utilising their skills and on occasion, worked with allied healthcare professionals who they'd taught as students.
Lesley, a registered nurse with a background in intensive care, was back at her former ICU department at Royal Sussex County Hospital in April and May:
"I was brought in to be part of the nursing staff. Planning probably started at the end of February to expand ICU, based on what was happening at the time in other parts of the world like Italy and China.
"I hadn't worked there for about five years and I hadn't really done any clinical practice in that time, but I did have quite an extensive amount of experience so I thought that would be helpful, especially if staff were being redeployed to work in an area they weren't used to."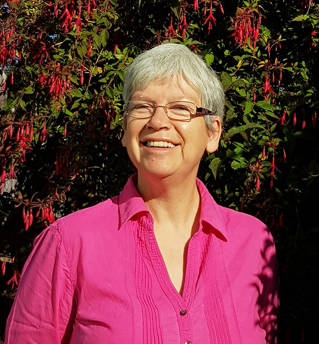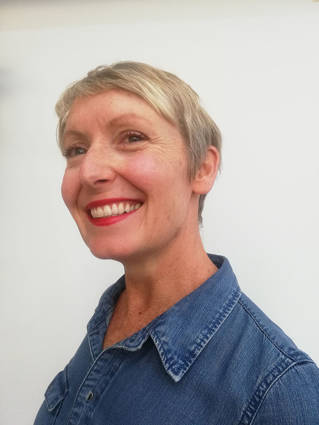 It was a similar situation for Hazel, a physiotherapist who specialised in inpatient care, primarily with patients who had respiratory issues or in the early stages of rehabilitation.
Out of clinical practice for 20 years, she had not worked at Eastbourne before:
"When COVID started, I knew how busy my colleagues were going to be, I just really wanted to be helpful and do what I do. It's my job, it's what I teach. I can't say why I had to do it – I just did.
"I imagined, like Lesley, that I would be working in ICU but I prefer to talk to people. Although I did some work in ICU, I gravitated to the frailty ward, which was where a lot of people were recovering from COVID.
"If you have the virus, it can knock the stuffing out of you. Just getting some of the patients out of bed was a big deal".
Both Lesley and Hazel found the secondment incredibly rewarding.
Lesley said: "I was anxious that my skills were rusty and that I hadn't done it for a long time, but it felt like the right thing to do. It was amazing that there were nurses who'd been redeployed with little to no experience of ICU – they really stepped up.
"I always felt well protected and well supported. It was a real change of role. When I left I was quite senior, but when I went back I was almost quite junior – there were staff who I'd taught who were now supporting me and the other redeployed staff. The tables were turned, I was incredibly proud of them."
Hazel also found the experience rewarding: "The ward was wonderful, it was so happy. I know that seems a strange thing to say, but it was full of people who didn't really belong there, everyone had been shipped in. I worked with nurses who'd come from the sexual health clinic, who had only just qualified, who worked in the community – we were all in there together, trying to make sense of it.
"If I'm honest, I really felt that I got a lot more than I gave. I think there was something really symbolic about me being there, it was the university reaching out and doing its part in helping. It was great, I have such positive memories of my time there."
Professor Paula Kersten, Head of the School of Health Sciences, said: "We are immensely proud of Lesley and Hazel and all other staff and students who worked in our hospitals and community settings during the pandemic.
"They were really well supported by colleagues in the hospitals. As well as contributing much-needed clinical care, they gained valuable experience that will feed back into our teaching."